Zero Built a Nest in My Navel артикул 1701a.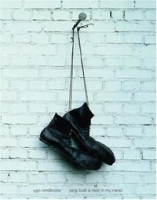 Using photography, video, painting, drawing, sculpture, sound and text by turns, this Swiss-born, New York-based artist, a virtuoso of forms and techniques, develops surprising sensorial environments He especially likes to destabilize the viewer's perceptions, to unsettle their certainties Rearranging content and formal elements in обяфк a personal poetic with elements taken directly from the outside world, he draws us into a synesthetic experience This monograph, released on the occasion of his first solo exhibition in a major British cultural institution, re-creates this work in all its richness, documenting certain pieces and most of his solo exhibitions over the last 20 years Rondinone is represented in New York by Matthew Marks Gallery and in London by Sadie Coles HQ. 2006 г Твердый переплет, 293 стр ISBN 3905701529.
.
The Art of Richard Tuttle артикул 1703a.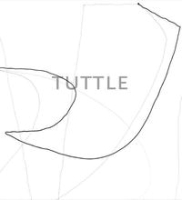 Over the past four decades, Richard Tuttle has thrown into question nearly every conceivable artistic convention and critical category to create an enormously inventive body of abstract workone that embraces and intermingles drawing, painting, collage, book-making, sculpture, and design From his spare yet enigmatic forms of the 1960s обяфт to his complex, multi-faceted assemblages and installations of more recent years, Tuttle's primary impetus throughout has been to craft unique objects, using everyday, often ephemeral materials, that demand to be confronted on their own terms The relentless individuality of his aesthetic vision has earned him standing as one of the most provocative and influential artists of his day This richly illustrated and strikingly designed catalogue, the most authoritative volume ever published on this prolific artist, presents nearly fourhundred reproductions of artworks from across his oeuvre and documentary photographs of his creative process Essays by a distinguished group of writers trace the arc of Tuttle's career from its inception in the 1960s to the present day, addressing topics such as the philosophical underpinnings of his artistic method; his sensitive handling of diverse materials; his lifelong engagement with drawing and its expansion into three-dimensional space; his groundbreaking solo exhibitions and their critical reception in the United States and Europe; his complex play with the conventions of language; and his innovative artist's books, many of which are collaborations with poets The Art of Richard Tuttle is published in conjunction with a major retrospective organized by the San Francisco Museum of Modern Art The exhibition travels to the Whitney Museum of American Art, New York; the Des Moines Art Center; the Dallas Museum of Art; the Museum of Contemporary Art, Chicago; and the Museum of Contemporary Art, Los Angeles. 2005 г Твердый переплет, 394 стр ISBN 1933045000.
.
Theories and Manifestoes of Contemporary Architecture артикул 1705a.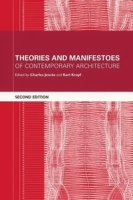 The second half of the 20th Century witnessed an outburst of theories and manifestoes that explored the possibilities of architecture: it's language, evolution and social relevance The many 'crises in architecture' and emerging urban and ecological problems questioned the current orthodoxy: Modernism was criticised, questioned and overthrown, обяфы only to be extended, subverted and revivified The result was a cascade of new theories, justifications and recipes for building This anthology, first edited in 1997, brought together a coherent collection of texts that tracked these important shifts from all the major architectural thinkers and practitioners In this new edition of the book, over twenty additional extracts are published that present an entirely new axis for architectural thinking Whereas much of the 20th-Century thought was dominated by the 'perceived crisis' in Modernity, 'the new paradigm' or 'complexity paradigm' has been excited by the possibilities of Emergence in the Science of Complexity and Chaos theory The reach of complexity is expressed through the primacy of Benoit Mandelbrot's theories on geometry, with an extract from his manifesto on fractals; and furthered through an outline of Emergence by Steven Johnson It is also handled through texts that focus on the diagram and are demonstrated in its more applied form through passages dealing with the global city and culture Essential for the student and practitioner alike, Theories and Manifestoes since its first edition has established itself as the touchstone book for architectural thought It features seminal texts by Reyner Banham, Peter Eisenman, Frank Gehry, Rem Koolhaas, Colin Rowe and Robert Venturi This is now ejected with greater currency with extracts from: Cecil Balmond, Foreign Office Architects, Daniel Libeskind, MVRDV, Lars Spuybroek, UN Studio and West 8. 2006 г Мягкая обложка, 384 стр ISBN 0470014695.
.
Theoretical Anxiety and Design Strategies in the Work of Eight Contemporary Architects артикул 1707a.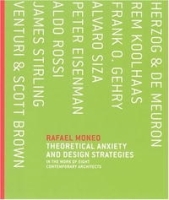 The internationally acclaimed architect Rafael Moneo is known to be a courageous architect His major works include the Houston Museum of Fine Art, Davis Art Museum at Wellesley College, the Stockholm Museum of Modern Art and Architecture, and the Potzdammer Platz Hotel in Berlin Now Moneo will be known as a daring critic as well In this book, he looks обяхб at eight of his contemporaries -- all architects of international stature -- and discusses the theoretical positions, technical innovations, and design contributions of each Moneo's discussion of these eight architects -- James Stirling, Robert Venturi, Aldo Rossi, Peter Eisenman, Alvaro Siza, Frank Gehry, Rem Koolhaas, and the partnership of Jacques Herzog and Pierre De Meuron -- has the colloquial, engaging tone of a series of lectures on modern architecture by a master architect; the reader hears not the dispassionate theorizing of an academic, but Moneo's own deeply held convictions as he considers the work of his contemporaries More than 500 illustrations accompany the text Discussing each of the eight architects in turn, Moneo first gives an introductory profile, emphasizing intentions, theoretical concerns, and construction procedures He then turns to the work, offering detailed critical analyses of the works he considers to be crucial for an informed understanding of this architect's work The many images he uses to illustrate his points resemble the rapid-fire flash of slides in a lecture, but Moneo's perspective is unique among lecturers These profiles are not what Moneo calls the "tacit treatises" that can be found on the shelves of a university library, but lively encounters of architectural equals. 2005 г Твердый переплет, 416 стр ISBN 0262134438.
.
Henri Matisse: Figure Color Space артикул 1709a.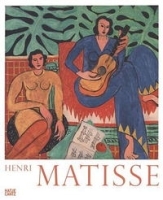 No other subject inspired Henri Matisse with such passion throughout his career as the female figure in interior settings This is the most comprehensive publication to cover the topic of women in the work of the great regenerator of European painting, and in so doing, it covers the full spectrum of MatisseA­s creative evolution, from the small, обяхд somber, early pictures to the masterly compositions of his Fauvist phase, the intimate pictorial inventions of the Nice period, and finally the luminous paper cutouts of his late work Many of the interiors show women reading, sleeping or daydreaming, passive figures enveloped in Oriental fabrics, costumed as odalisques or reclining on chaise longues Additional motifs include the artist and his model, the artistA­s studio, the portrait, the still-life, and the view from a window Figure Color Space offers an in-depth survey of this important subject in MatisseA­s work, through which he developed and continually explored his rich and imaginative repertoire of forms and colors Along with paintings from all periods, it includes sculptures, drawings, cutouts and prints, as well as historical studio photographs by Cartier-Bresson, Brassao, HA?lA?ne Adant and others A richly illustrated biography completes this exquisite presentation. 2006 г Твердый переплет, 383 стр ISBN 3775716017.
.
Where We Lived: Discovering the Places We Once Called Home артикул 1702a.
The past has left behind only scattered clues that, on their own, provide little insight into how the people of early America lived and the details of their daily lives The photographs in this book, the deeply informed narrative that accompanies them, and the eyewitness accounts of daily life that the author weaves throughout, provide a fresh perspective обяфм on our early American ancestors and the places they called home This book is about how their houses and their life in them, from the wealthy to the impoverished, from New York City to the small farms and plantations of the South, from coastal fishing towns to the Western frontier of Indiana and Kentucky The stories focus on the remarkably vivid differences from one part of the country to the next, class and culture, and the realities of everyday life for American families These stories twine around a wide selection of HABS photographs of early houses, covering the variety and evolutions of house styles -- not by labeling the style but by explaining the style in the context of everyday life Richly illustrated with handsome black-and-white photography of old houses from the Library of Congress Historic American Building Survey (HABS) collection and supplemented with period woodcuts, engravings, drawings, paintings, artifacts, and maps, the book is printed on a 4-color press for a depth of tone Sidebar excerpts from diaries, journals, and letters inject graphic eyewitness descriptions, adding an additional layer of insight The book also includes sidebars called Still Standing that traces the history of specific houses, from their origins to the present and includes information on the original family, how the house has evolved over the centuries, and how it's used today. 2006 г Твердый переплет, 272 стр ISBN 1561588474.
.
Alice Aycock: Sculpture and Projects артикул 1704a.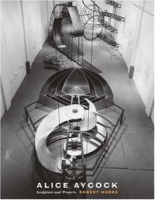 Alice Aycock's large, semi-architectural works deal with the interaction of structure, site, materials, and the psychophysical responses of the viewer Offered meaningful but contradictory clues by both her images and her texts, viewers attempt to discover not only what the work of art conveys but how it communicates its contents, in investigations обяфщ that parallel the artist's own In Alice Aycock: Sculpture and Projects, Robert Hobbs examines the development of Aycock's work over twenty years and her negotiation -- along with other artists who came of age in the early 1970s -- of the transition from modernism to postmodernism "The problem," wrote Aycock in 1977, "seems to be how to connect without connecting " Hobbs describes Aycock's strategies for doing just this: for creating a work with disparate image and texts that offer a new perspective on reality Influenced by the "specific objects" of minimalism's hybrid forms and by conceptualism's emphasis on language, Aycock relies on paradigms, cybernetics, phenomenology, physics, post-structuralism, psychoanalysis, information overload, outdated scientific thinking, and computer programming to create a "complex" that is architectural and sculptural as well as mental and emotional Schizophrenia and other mental conditions, sometimes considered metaphors for the disconnections of postmodern existence, are specific sources of inspiration in Aycock's work By exploring the physical and existential positions of isolation, estrangement, disorientation, entrapment and fear, her three-dimensional constructions not only posit alternative states of mind, they suppose possible narratives and suggest multiple truths and lies Aycock's work invites the viewer to experience sculpture with the entire body and a fully mind Her sculpture has had a transformative effect on the contemporary art experience. 2005 г Твердый переплет, 400 стр ISBN 0262083396.
.
Karel Appel: Retrospective 1945-2005 артикул 1706a.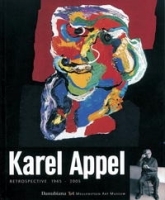 No discussion of postwar Dutch art--or postwar European art--is complete without mentioning Karel Appel, whom many consider Holland's most important painter Appel attended the Academy of Arts in Amsterdam from 1940 to 1943, and then bided his time painting landscapes and portraits in an era when artists were forbidden to buy materials or exhibit обяфя unless they joined the German A¬Chamber of Culture A® After the liberation, as reproductions of works by Picasso and others began to find their way to Holland, Appel rebelled against his studio training, founded several avant garde groups (including Cobra), and then moved to Paris Years of travel and experimentation with subjects, colors and materials, left him with a close relationship to the American art community and studios all over the world Appel is a sculptor and a ceramist, too, but he is above all an expressionist, a man of passion led by spontaneity, who has conversely made a lasting mark. 2006 г Твердый переплет, 143 стр ISBN 808902517X.
.
Миллиардер 2 Книга 2 Арктический гамбит артикул 1708a.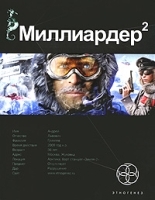 В самом конце войны нацисты построили в недрах спящего арктического вулкана надежное и скрытое от посторонних глаз убежище - колонию Туле Пророчество гласит, что рано или поздно обяхг могущественный Орел вернется к своему хозяину, и фюрер германской нации восстанет из ледяного сна, чтобы основать Четвертый Рейх Именно к затерянной во льдах колонии Туле движется экспериментальная станция "Земля-2" На борту станции - миллиардер Андрей Гумилев, его маленькая дочь Маруся, возлюбленная Андрея Марго Сафина, а также генерал Свиридов, никогда не расстающийся с Орлом Никто из них не предполагает, с чем им придется столкнуться в снежных глубинах Арктики На третий день пути на борту станции происходит загадочное убийство Попытка расследовать его приводит Андрея к мысли, что он и другие участники экспедиции являются пешками в руках невидимых игроков, плетущих нити сложного и хорошо продуманного заговора Что внутри? Страница 7 | 8 | 9 | 10 | 11 | 12 Автор Кирилл Бенедиктов Кирилл Станиславович Бенедиктов родился 2 марта 1969 года в Минске В 1976 году переехал в Москву Окончил исторический факультет МГУ В 1990 году дебютировал как писатель-фантаст - в журнале "Парус" был опубликован рассказ "Даргавс" Однако после этого. Серия: Проект Этногенез.
.
The Face of Home: A New Way to Look at the Outside of Your House артикул 1710a.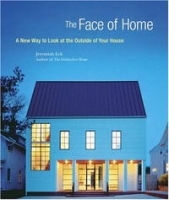 There are hundreds of books on the market about designing the interior of a home, but none for homeowners that focuses on the design of a home's exterior And yet the exterior of the house is what we all see and remember- it's the "face" of home we fall in love with--whether we are looking for a new home or just taking in the sights during a Sunday обяхж afternoon drive All of us can relate to a house's exterior, but few understand how they're put together, or how the outside and inside should work in harmony When people describe the exterior of a house, they usually give a label or a style- Cape, Colonial, Ranch But, in truth, what they are referring to are not only its exterior physical characteristic- the particular blend of rooflines, siding, trim, windows, doors and porches, but also its emotional characteristics- inviting, austere, friendly In his new book The Face of Home, Jeremiah Eck, FAIA, author of Taunton's The Distinctive Home, examines these physical and emotional characteristics, explores the concepts and applications of exterior design and how they can be successfully used to enhance the experience of home and provides a fresh, new language for describing, understanding, and shaping the face of home After a comprehensive first chapter that illustrates the way houses have traditionally been identified: by historical description (Queen Anne, Tudor); material (Shingle, Craftsman); shape (Salt Box, Ranch); and architectural (Wrightian, Miesian), Eck then introduces a new, fuller language for exteriors that goes beyond and behind these to explore the basic concepts of good exterior design: scale and massing, symmetry and asymmetry, and transparency and opaqueness These concepts are then further refined and expressed by the shaping of features and details such as roof, doors, windows, siding, and the use of color and textures through a highly a visual tour of 23 houses vividly illustrating how these concepts are applied to give a home its unique style and personality Throughout the book, Eck shows us the close relationship between interior and exterior design and how they impact one another. 2006 г Твердый переплет, 224 стр ISBN 1561587710.
.